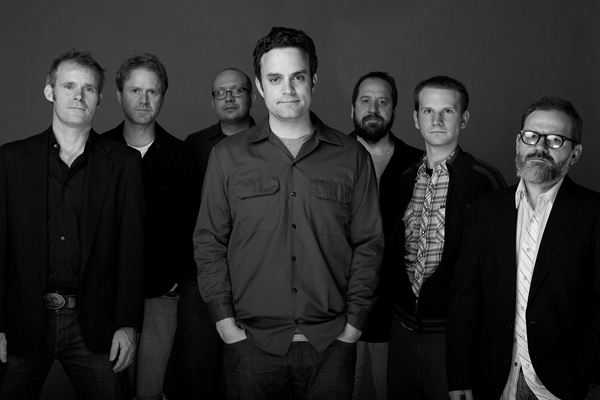 contact: Chris Grabau
booking: Chris Grabau
record label: Undertow Music Collective
links: website | myspace | facebook | last.fm
Led by songwriter multi-instrumentalist Chris Grabau along with a staple of St. Louis musicians who pull double time in other musical projects including: John Horton (The Bottle Rockets); Greg Lamb (The Linement); John Baldus (The Linemen, Waterloo); Kevin Buckley (Grace Basement); Joe Thebeau (Finn's Motel); Dave Anderson (Cumberland Gap, Tenement Ruth).
Magnolia Summer's latest record, Lines From The Frame is their most most immediate and refined recording to date.  Building from the sonic landscape found on previous records, Frame marks new territory for Magnolia Summer who's membership has expanded over the years to include strings and pedal steel.  Recorded, engineered, and mixed by Jason McEntire at Sawhorse Studios (son Volt, Ha Ha tonka, Ludo) Frame is the bands' first jaunt working in an outside studio.  Pedal Steel and Strings weave among the sonic bombast of guitar.  The songs express a Kerouac-like love for the journey more than the destination; a common theme in songwriter / multi-instrumentalist Chris Grabau's lyrics.