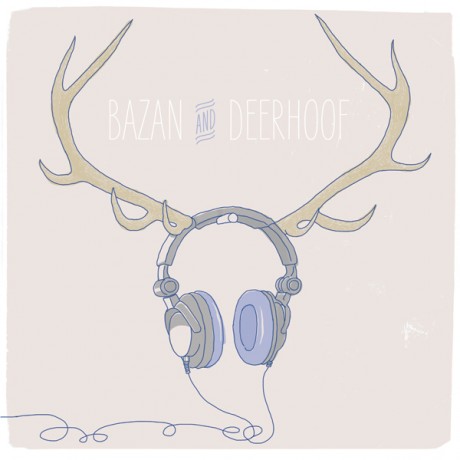 It was hard to choose because we recieved over 300 submissions. But we narrowed it down and picked this really great illustration by Christopher Kennedy. You can check out some of his other work HERE.
We are sending Christopher $150, Bazan and Deerhoof shirts, Bazan Lifetime Pass and other goodies.
Thanks to everyone who sent in their ideas. We really appreciate everyone being so supportive. We hope to do more projects like this in the future.
And thanks to Deerhoof for being so awesome to work with.
Side A is Bazan's collaboration with Deerhoof on their song "No One Asked To Dance" that we've renamed "No One Asked Bazan To Dance."
Side B is a live recording of the Headphones song "Gas and Matches" recorded at Ante Up Studios in Cleveland OH during a Bazan Band tour last February.
The 7″ will be released on January 17 by the nice folks over at Polyvinyl Records. It's limited to 2000 copies on translucent blue vinyl.
You can PRE-ORDER it now direct from Polyvinyl and get an instant download of both tracks.
Pre-orders will ship on or around January 10th.